Stitch Regulation for Beautifully Consistent Stitches
The Grace SureStitch is both a stitch regulator and constant stitch speed control. In Stitch Regulation mode, it takes advantage of your machine's full range of speeds. As you speed up and slow down, so will your machine, keeping all your stitches the same length. When used as a speed control, the SureStitch lets you adjust the speed of your sewing machine with the push of a simple button. With the SureStitch, you never have to worry about inconsistent, uneven stitches again!
TURN YOUR HOME MACHINE
INTO A SMART MACHINE
Sew with the machine you love
A stitch regulator is a fantastic option for people who want to improve their stitch quality using their home machine. It doesn't matter if you lack room for a large machine, aren't ready to commit to a long arm, or simply love your current machine — the addition of a SureStitch will add a professional quality to all your quilts.
The SureStitch plugs into the same port as your foot pedal. To change your machine back into a traditional sewing machine, simply unplug the SureStitch, plug in your pedal, pop up those feed dogs, and you're ready to start piecing again!
SureStitch Elite is compatible with most domestic machines. Check out our compatibility list and find machine-specific instructions below.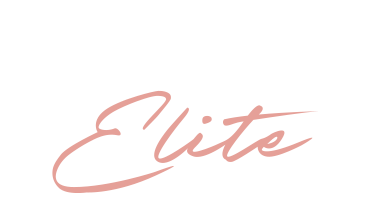 Intro to the SureStitch Elite
Elevate your home machine with SureStitch Elite. The Elite is a step above the original SureStitch, with a new sleek design, user-friendly touchscreen interface, and additional brand-new features. Getting perfectly consistent stitches is now easier than ever.
The SureStitch Elite features a new, more intuitive touchscreen interface that gives you a wide range of customizations and options.
Also introducing a one-touch manual setting to allow for optimal creativity and control.
Customizable Stitch Length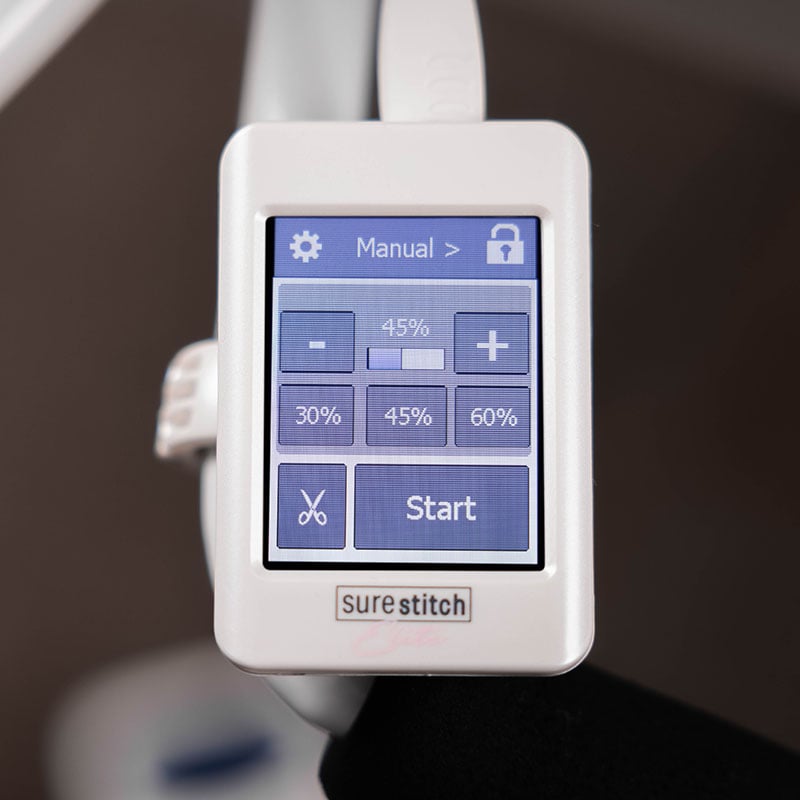 Minimum Speed Adjustment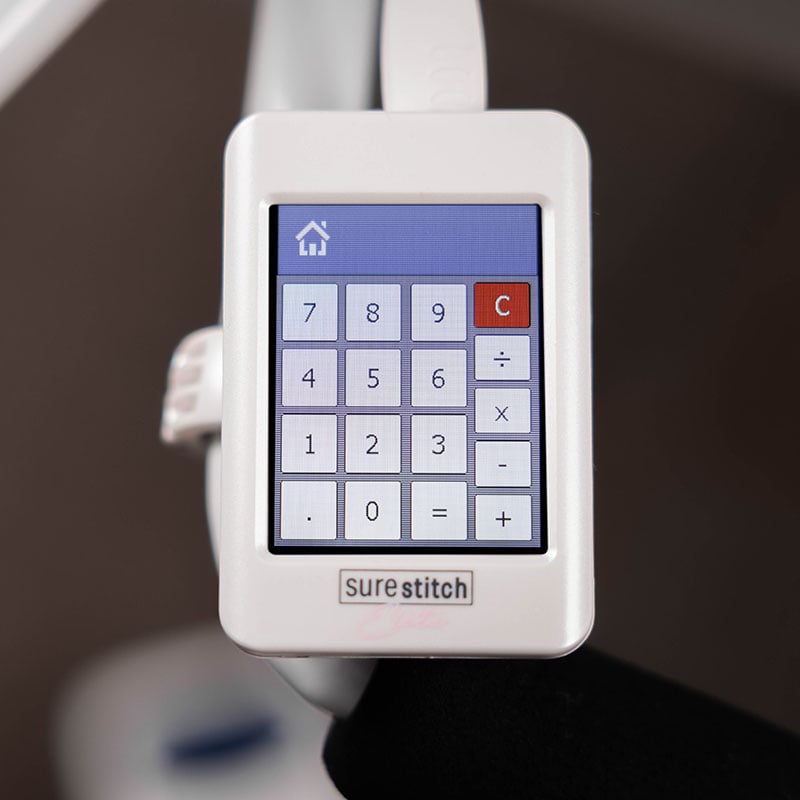 Built In Calculator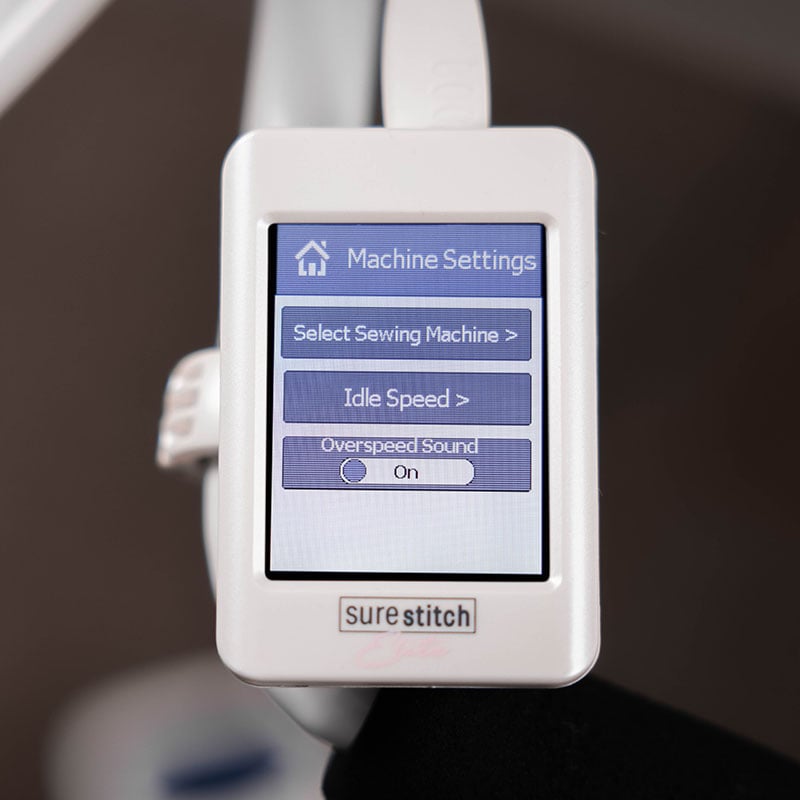 Over Speed Buzzer Switch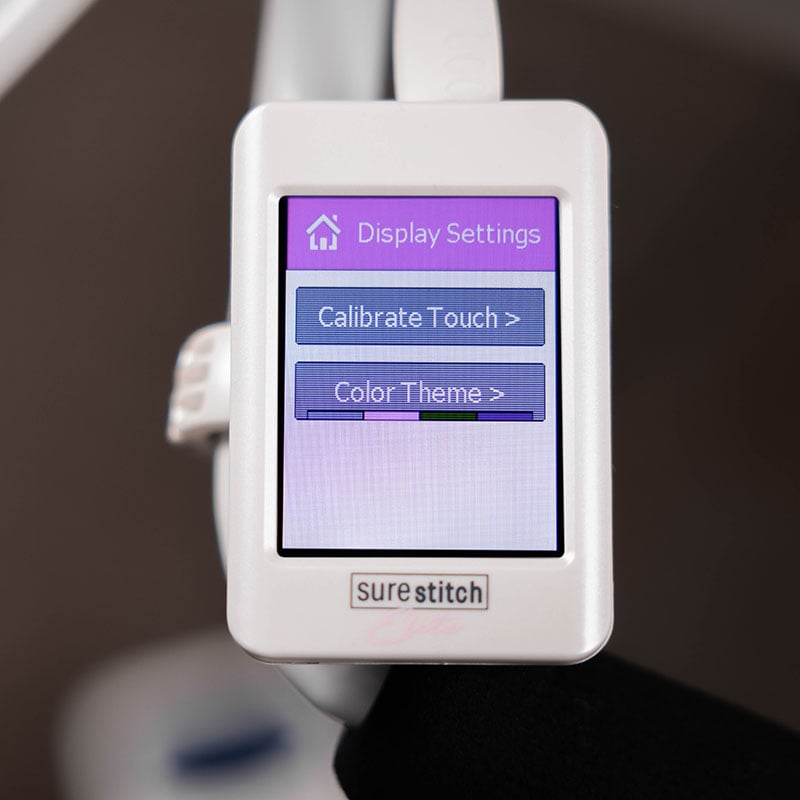 Customizable Color Themes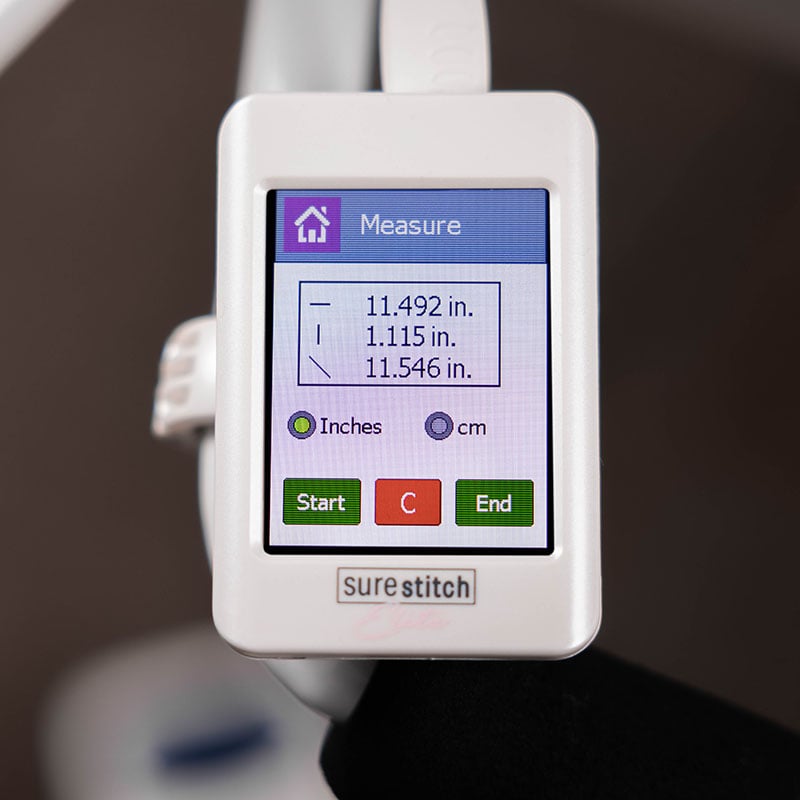 Ruler Function