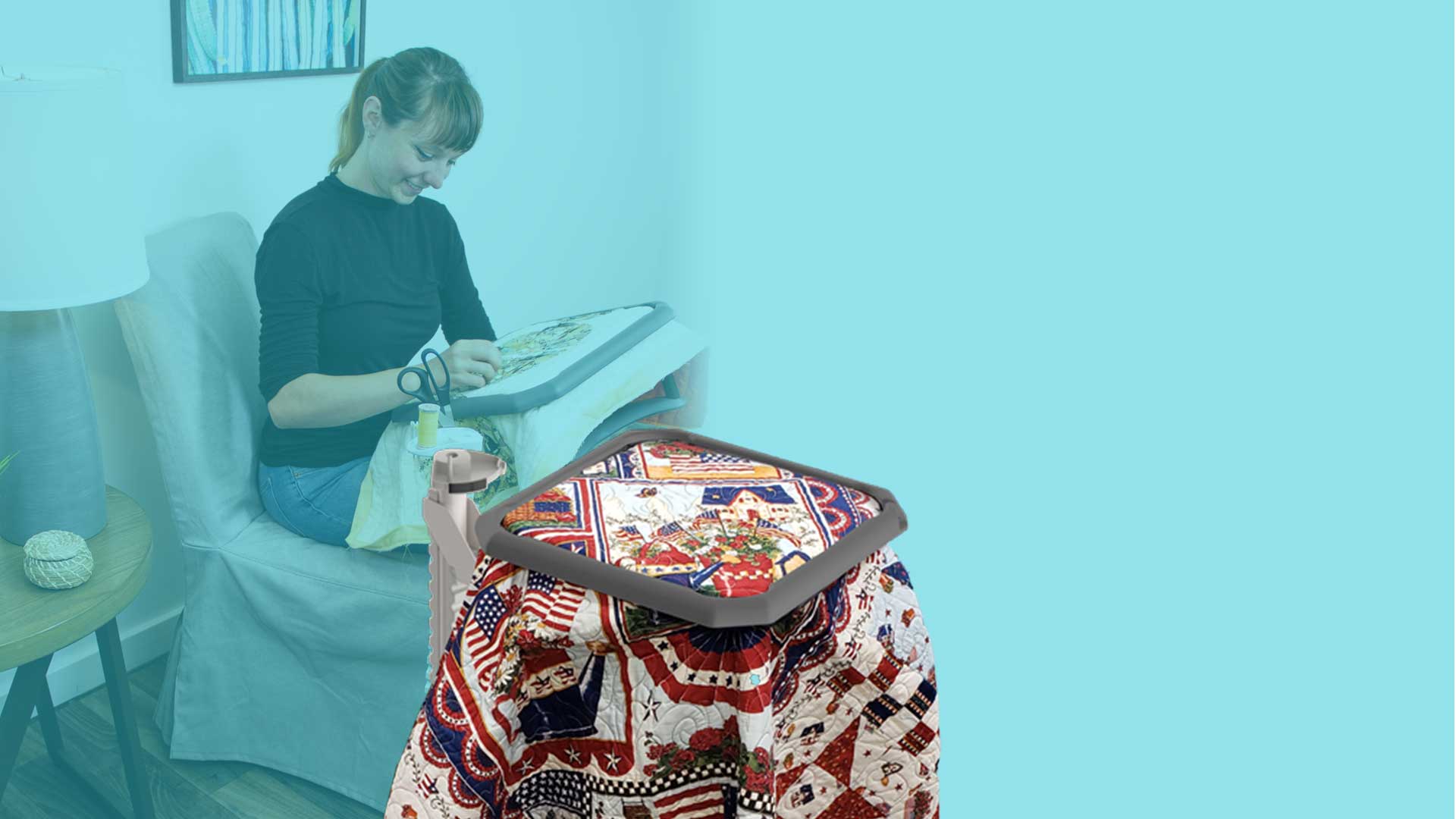 Say Hello To The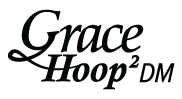 Hand Quilting Has Never Been This Easy
The Hoop2 DM brings everything you wanted in a hand-quilting frame in one bundle.
Standalone Hoop: $139.95
Hoop & Stand: $299.95
For Hand Quilters, By Hand Quilters
Dierdra (DiDi) McElroy, a longtime advocate for, and expert in, hand quilting had promoted the original Grace lap-hoop. The new Hoop2 DM brings aspects of the original lap-hoop and combines them with the versatility of the Grace Hoop2 DM with stand.
Meet The Grace Hoop2 DM
Here are some of our favorite benefits of the Hoop2 DM
A square design provides better tension on the square weave of your fabric.
The large work area means less need to move your fabric around.
The accessory tray holds your scissors, thread and other items as your need arises.
The twisting tension nob is easy to use, helps hold your fabric in place in most circumstances.
The efficient design of the stand and hoop are second to none. Every feature makes the Hoop2 DM easy and fun to use.
The hoop is available for purchase on its own, so you can enjoy simplicity a lap-hoop from any chair.
Effortless height adjustment allows the stand to be used in any comfortable sitting location, from office chair to cushy lounger.
The hoop is detachable, making it fully portable for long trips, or sitting for long periods away from home.
The steel-made stand is light enough for easy movement and durable enough for any quilt you attach to it.
The hoop pivots at the connection to the stand arm, allowing for hand quilting from whatever angle is comfortable for you.
The extra-long foot on the stand fits under most furniture, giving you the opportunity to quilt from the comfort of your favorite chair.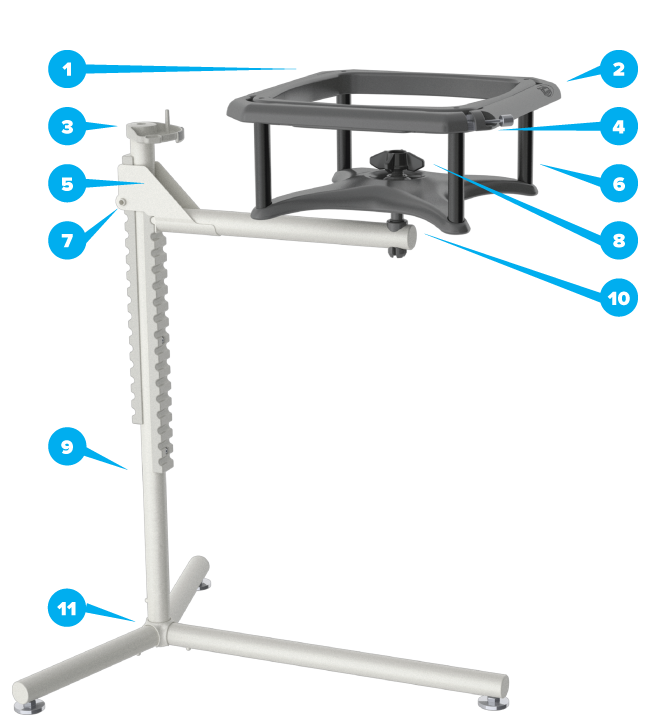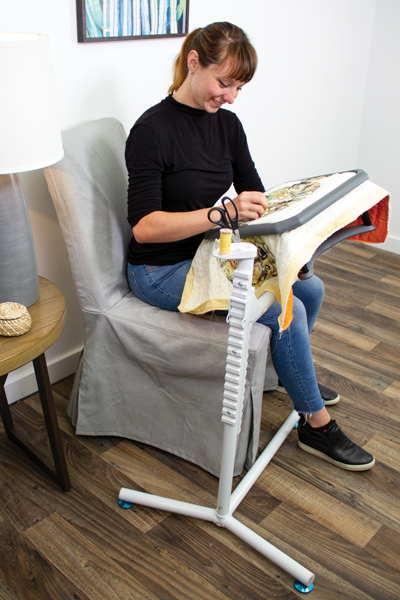 Come Experience Your New Favorite Hand Quilting Hoop
Get The Lap-Hoop
$139.95
Or The Hoop & Stand
$299.95