TrueSharp 2 Electronic Sharpener
New Design gives your rotary blades a higher–quality cutting edge in even less time.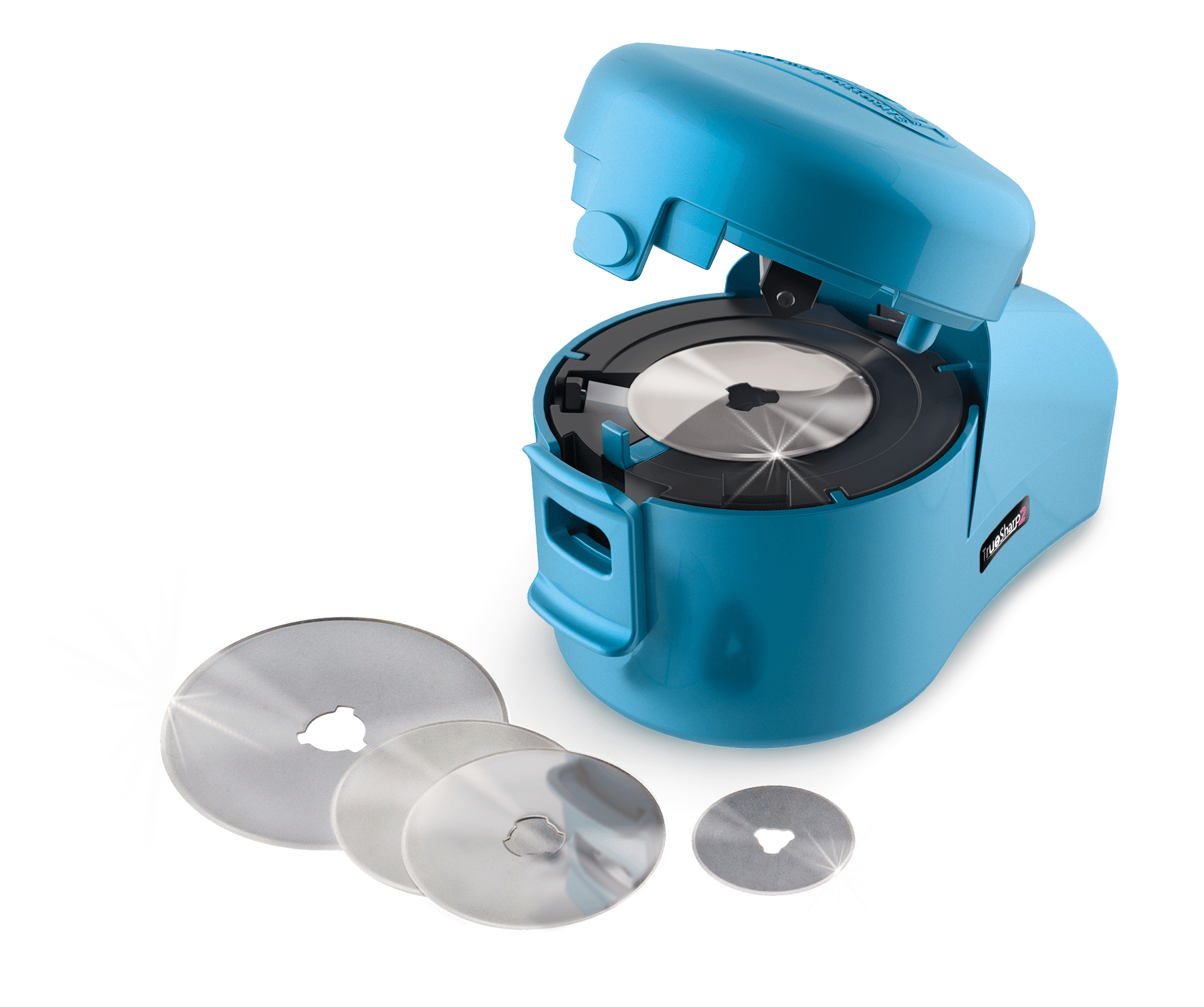 Get the ultimate sharpening experience with the all NEW TrueSharp 2
New improvements have been made to the TrueSharp electric rotary blade sharpener, giving even better sharpening results in faster time.
$79.95
See The TrueSharp In Action
Power Sharpening at the Push of a Button
Blade sharpening doesn't get any easier than this
Stop wasting money on new blades! The TrueSharp Power Sharpener sharpens your rotary blades with the push of a button! Make quick work of sharpening 28mm, 45mm, and 60mm rotary blades with the TrueSharp's high–quality sharpening stones.
TrueSharp
2

: New and Improved
Faster Sharpening Times
New Improved power output enhances motor efficiency, and makes overall sharpening times twice as short.
Diamond Grit Stones
All new TrueSharp 2 models include upgraded diamond stones that last longer and shapren better!
Higher-Quality Sharpening
A new precision blade alignment assures that the edge of your rotary blade is honed with the highest level of quality.
Fine–tuned Power
As powerful as always, but more refined
The blade now spins at a more even speed due to a modification of the power supply. This allow a more consistent sharpening of the blades in a shorter amount of time with less chance of error.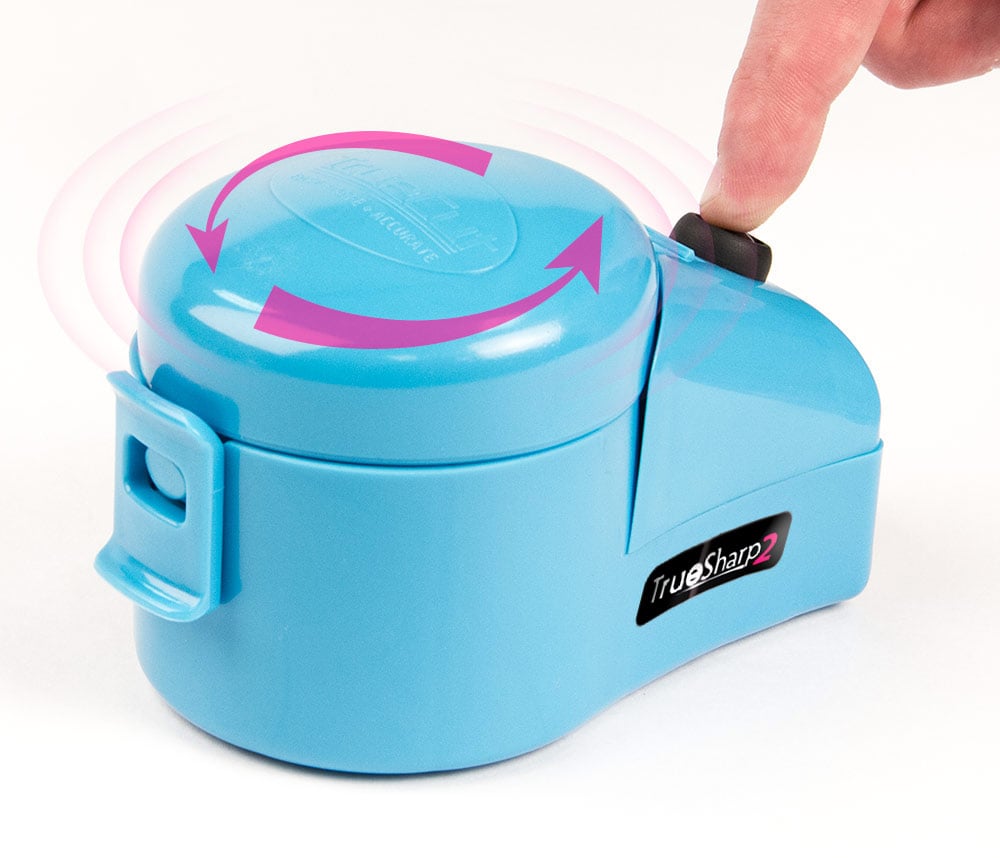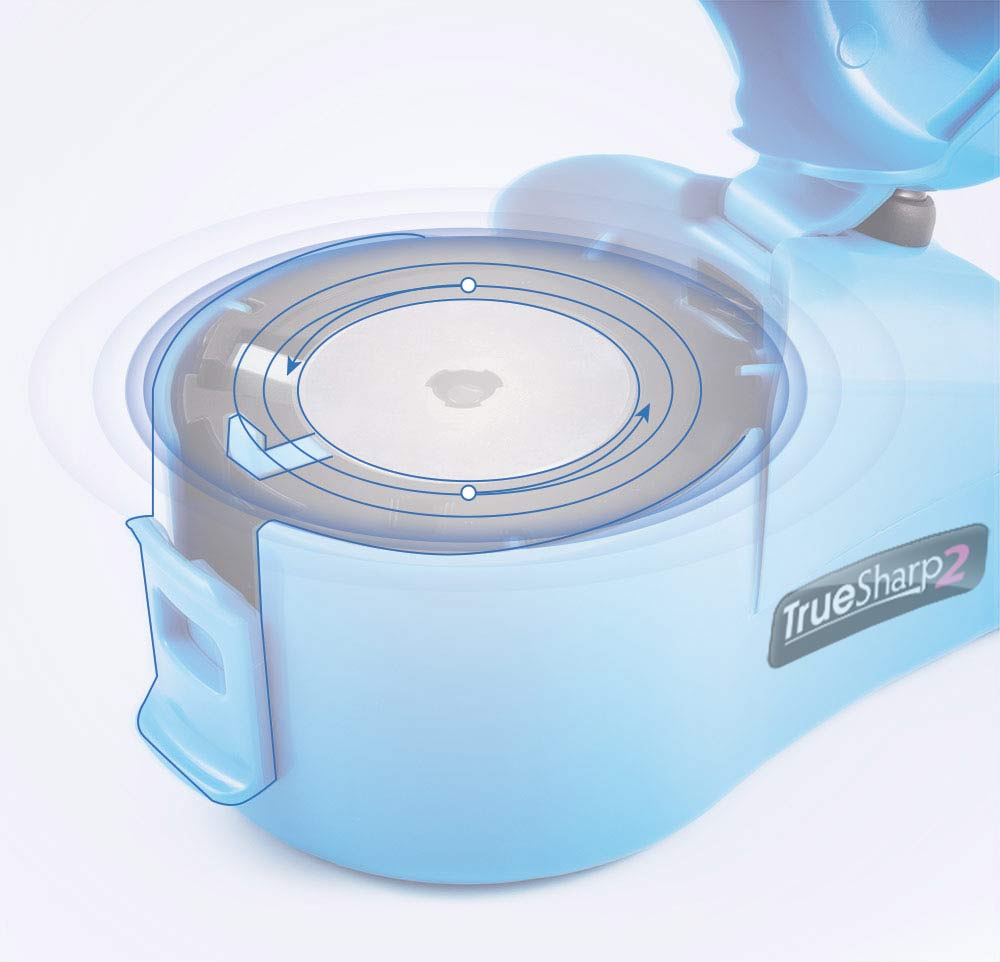 Enhanced Design
Little changes for a big difference
The sharpening process has been improved by adjusting blade alignment in the sharpener. An enhanced center–column and improved springs provide a more consistent and precise blade sharpening experience.
Keeping You Sharp
Save Your Rotary Blade Money
Stop wasting money on new blades! Extend the life of the blades you already have with the TrueSharp 2.
It doesn't get easier than this
Sharpening your rotary blades is now as easy as holding down the lid and pushing the button!
Get Sharper Blades in even less time
The high power motor of the TrueSharp 2 makes quick work of sharpening rotary blades.
Does it work? Absolutely!
Now you can sharpen 28mm, 45mm, and 60mm rotary blades of almost any brand!
Sharpen Three sizes of rotary blade and almost any brand
We know you have many cutters at home, maybe even in different sizes. The TrueSharp will sharpen most brands of blades in 28mm, 45mm, or 60mm.
Other TrueSharp 2 Features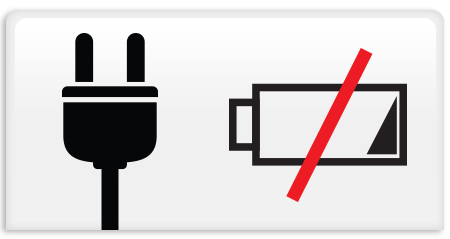 No Batteries to worry about.
The TrueSharp 2 plugs into the wall and runs on AC power, so you'll never have to worry about replacing any batteries.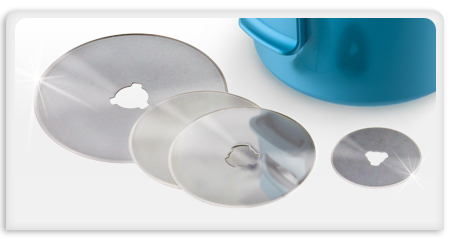 Sharpens 3 Blade Sizes
We know you have many cutters at home, maybe even in different sizes. The TrueSharp 2 will sharpen most brands of blades in 28mm, 45mm, or 60mm.
Complete Sharpening kit
Everything you need to keep your rotary blades cutting sharp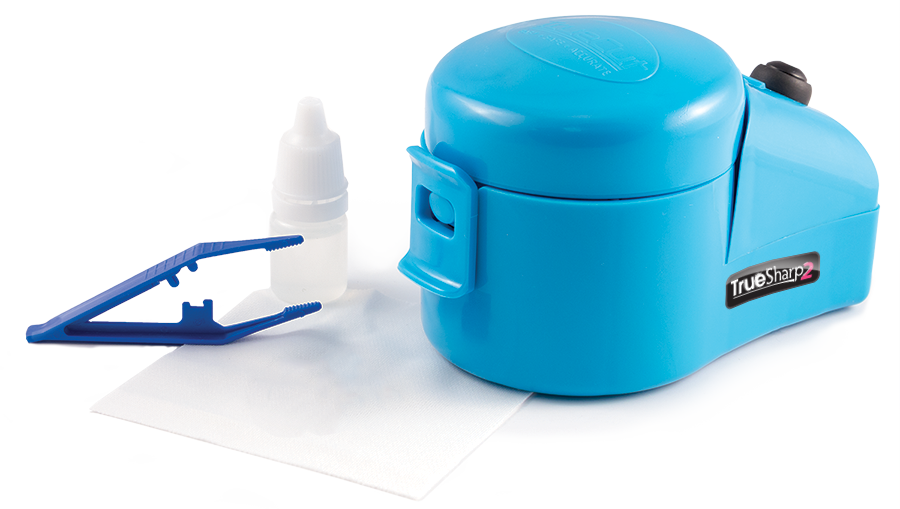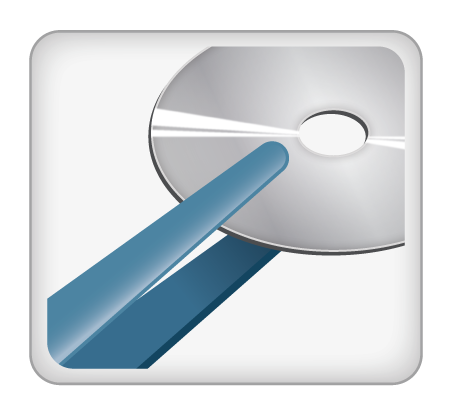 Rotary Blade Handlers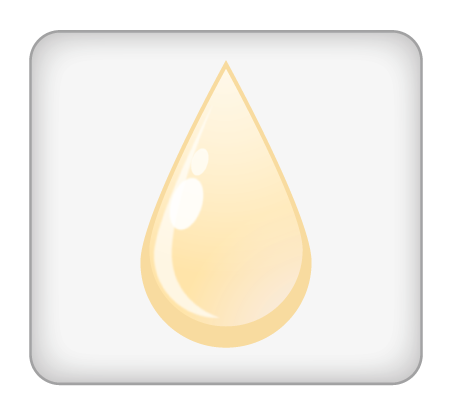 Sharpening Oil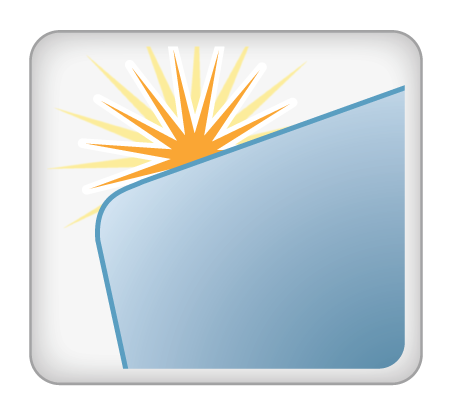 Cleaning Cloth
We're hearing what your'e saying!
We've been listening to our customers reviews and suggestions for change, leading to this updated TrueSharp 2 and making it even better than the original. Here are some of the reviews others have left for the original trueSharp Sharpener.
Blades are not cheap and don't last when you're cutting quilts out and fabric all the time as I do. Let me tell you, just as Eleanor Burns said on her TV Show, 'Quilt In A Day' while actually demonstrating this sharpener, it works GREAT!

I've tried other sharpeners with limited success — this one is great. It's like almost getting a new blade again — what a money saver given the price of blades. Easy to use and store when not in use. I've already recommended to many of my fellow quilters. Thanks for a great product.

It does work. I sharpened a lot of old blades and now they cut wonderfully. I had tried previous less cost sharpeners from fabric stores and they did not work. I'm well pleased with the sharpener.

I purchased this sharpener to replace the other sharpener that did not work as expected. I put my dull blades in one at a time, sharpened for 30 seconds each size and they sharpened. I could recommend this item.

I like this product. After following the directions for oiling the sharpening stones, I found the unit to work very well, sharpening the blade to my satisfaction. I am very happy with this purchase and would recommend to any quilter.

This blade sharpener sharpens all sizes of blades and make them sharp as new and free from cutting your fingers up. It is very fast job and it is not a bad price. It's a great little machine for anybody does quilting!
TrueCut Rotary Blade Sharpeners
TrueSharp Power Sharpener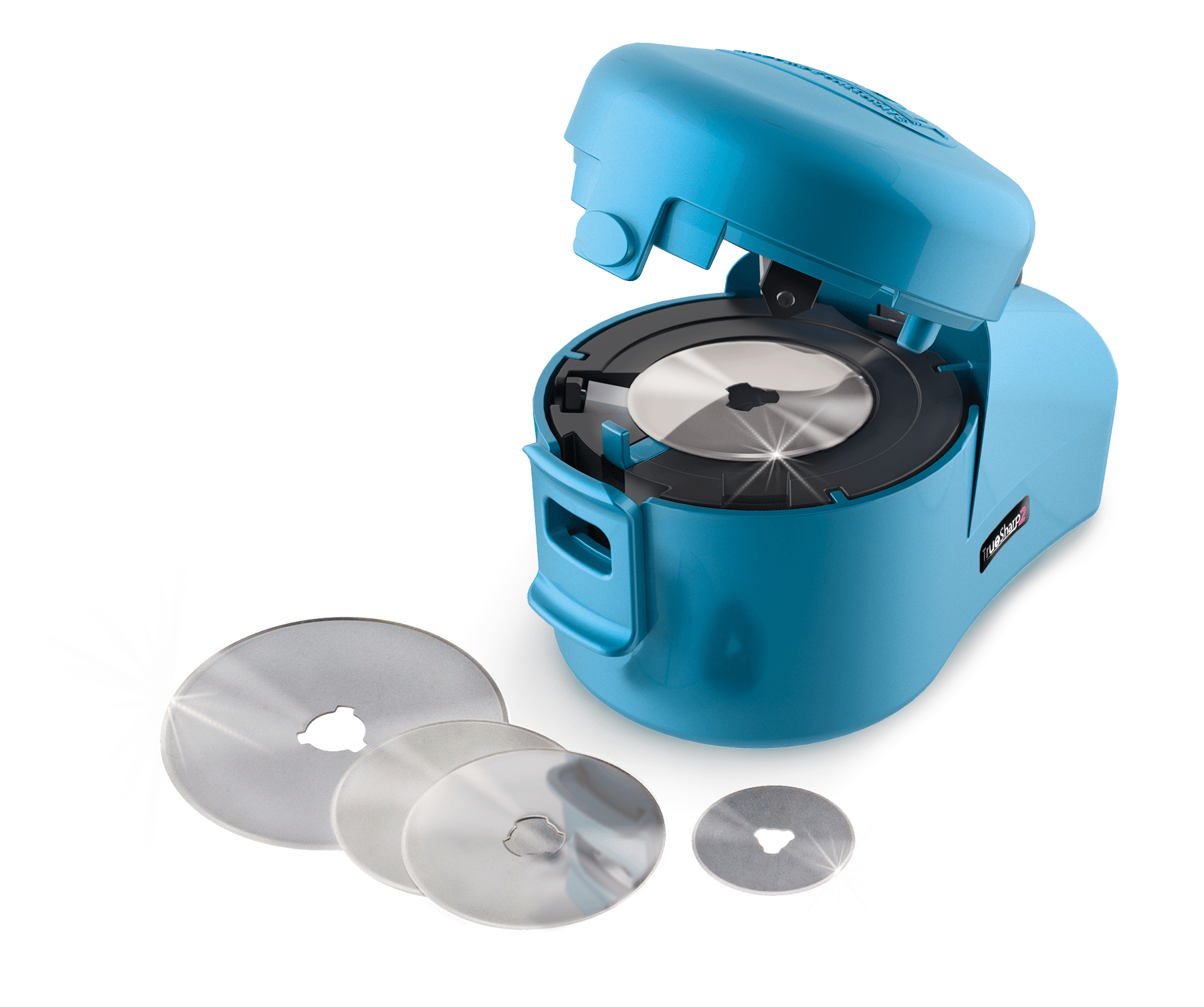 Linear Rotary Blade Sharpener