Quilting Made Easy
The Q'nique 16X Series has arrived! Now you can liberate your quilting with a machine that combines the power of a professional longarm with the comfort level of your home sewing machine.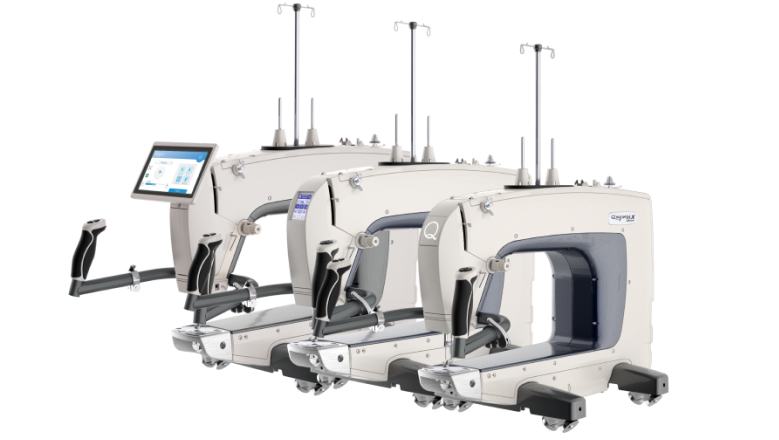 Precision Control for Perfect Stitches
Never lose control of your stitches again! With stitch regulation and other customizable settings, you make sure your stitches go exactly where and how you want them to.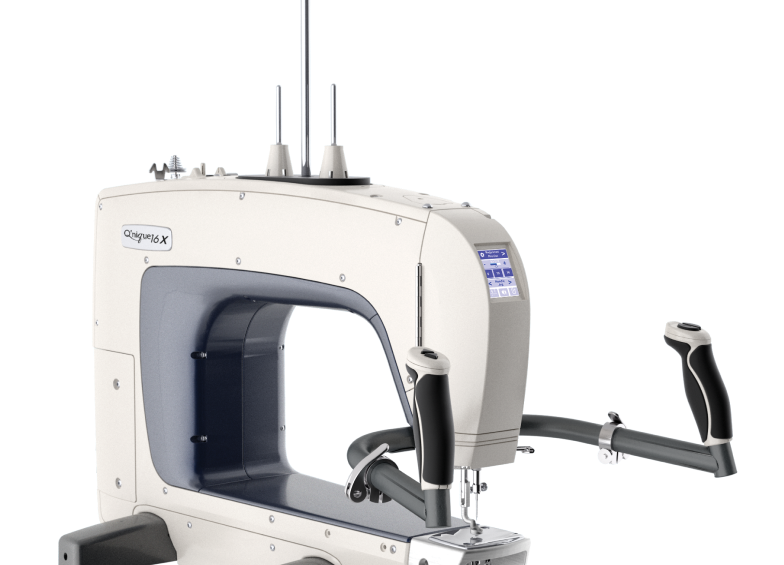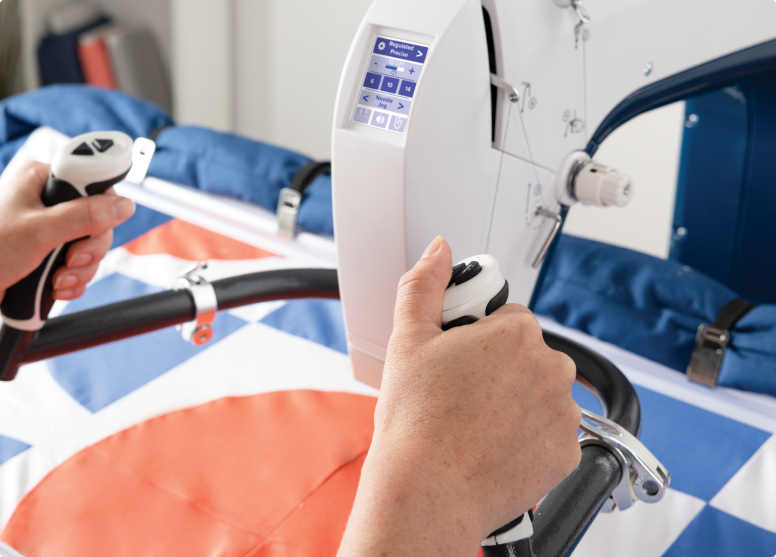 Handles: Comfort is key!
Ergonomic handles help reduce stress to your hands so you can quilt as long as you'd like. Also, each handle has only two buttons, making it simple to control your machine.
Frustrated With Your Thread?
Not Anymore!
The unsung hero of every quilter's aspiration is their thread. Most quilters just hope that the thread will work correctly. The Q'nique 16X Series takes the next step, ensuring that your thread will always perform when it matters most.