Two of the most popular foot kits at one amazing price!
The 360 Wonderfoot comes with five easily swappable inserts perfect for "stitch-in-the-ditch", offset line stitching, tracing designs, and echoing organic curves and patterns. Perfect for designs without ruler work.
The Quilt Perfect Ruler Kit comes with three feet to acoommodate all styles of ruler quilting! Comes with Precision Foot, Rolling Fot, and TrueTrack Foot.
---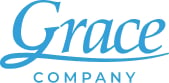 Lots of Payment Options
We accept Visa, MasterCard, American Express and Discover.
30-Days Returns Policy
Return items purchased within 30 days. Customer pays shipping costs.
Not applicable to Gold Card, Quilter's Creative Design, or QCT Automation Software