This shirt is a tribute to the Home-Based Quilters, a vibrant and diverse community of quilters who share a passion for the art of quilting and the joys of creating something beautiful with their own hands.
---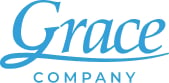 Lots of Payment Options
We accept Visa, MasterCard, American Express and Discover.
30-Days Returns Policy
Return items purchased within 30 days. Customer pays shipping costs.
Not applicable to Gold Card, Quilter's Creative Design, or QCT Automation Software