While the Start-Right Quilt Clips were made for frames, the Start-Right Mini Quilt Clips were made for everything else! Designed to help organize your fabric on the table, your supplies, or whatever else you want to keep together, the Start-Right Mini Quilt Clips will take care of you.
Each package includes twelve Mini Quilt Clips, each 2 inches long. The Pink are 2" diameter while the blue are 1.5" diameter.
There are so many uses, you can use them for anything in your craft room!
---
Start-Right™ Mini Quilt Clips are the fastest and easiest way to control your fabric while quilting. Manage the fabric at your machine throat or use them to keep your fabric off the floor. Their small size make them extremely versatile, you'll continually find new uses for them.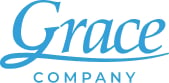 Lots of Payment Options
We accept Visa, MasterCard, American Express and Discover.
30-Days Returns Policy
Return items purchased within 30 days. Customer pays shipping costs.
Not applicable to Gold Card, Quilter's Creative Design, or QCT Automation Software