Let your machine do the quilting for you! QuiltMotion QCT6 is a computer automated quilting system that lets you create your masterpieces in steps as simple as select, place, and sew.
QCT6 offers all the essential features of computerized quilting at an affordable price point. Choose from over 100 stitch designs, place your starting point, and watch while your machine completes the stitching for you. You will never get lost with the full step by step guide and easy to use interface.
QCT6 Plus gives you more creative control over your quilted patterns with a built in marking tool and options to print, save, and export your designs.

QCT6 Pro lets you design and edit any pattern, even trace them from your favorite photographs. Create simple or intricate pantographs, and so much more!

Quilter's Creative Touch 6 does not include a tablet. We've given you the freedom to use any tablet running a full version of Windows 7, 8, 10 or later. (QCT6 Software will not work with Windows RT tablets.) With QCT6 installed on your tablet, you can use it anywhere to design patterns and create layouts, and then bring it back to your sewing machine to quilt!
---
Product Reviews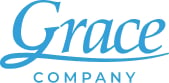 Lots of Payment Options
We accept Visa, MasterCard, American Express and Discover.
30-Days Returns Policy
Return items purchased within 30 days. Customer pays shipping costs.
Not applicable to Gold Card, Quilter's Creative Design, or QCT Automation Software