With this handy toolkit, you'll never have to leave your quilting, sewing, or crafting projects at home when you travel! You'll find everything you need to work on them on-the-go inside this sleek and stylish bag. Plus, we made sure to leave plenty of room for your own tools and supplies.
This kit is the perfect travel companion, making it incredibly easy to get through long road trips or airport security checkpoints with all your tools and materials. It also makes organizing your supplies a breeze, so everything has its place and nothing gets lost or left behind!
Included in the TrueCut Travel Kit:
• 8 x 10" Cutting Mat
• Patchwork Board Kit
• 28mm StraightCut Cutter
• 3 x 8" Ruler
• Scissors
• Seam Ripper
• Magnetic Wristband
• 50 Flower Pins
• Mini Pack of TrueGrips
• Blue and White Marking Pencil
• #2 Standard Pencil
• Pencil Sharpener
• 3-Ring Organization Pouch
It also comes with a fun postage stamp pin cushion pattern!
---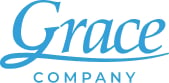 Lots of Payment Options
We accept Visa, MasterCard, American Express and Discover.
30-Days Returns Policy
Return items purchased within 30 days. Customer pays shipping costs.
Not applicable to Gold Card, Quilter's Creative Design, or QCT Automation Software