The Q-Zone Queen offers a high-quality machine quilting frame at an affordable price. This frame feature a simplified 2-rail system and includes Quilt Clips for easy fabric control. Just clip the Quilt Clips to the quilt and rail for even tension without having to roll the fabric on a the rail.
Features
Height-adjustable legs
Quilt sitting or standing
Simple 2-rail system
Quilt Clips included for easy fabric control
Bungee clamps included.
---
Product Reviews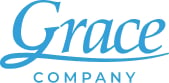 Lots of Payment Options
We accept Visa, MasterCard, American Express and Discover.
30-Days Returns Policy
Return items purchased within 30 days. Customer pays shipping costs.
Not applicable to Gold Card, Quilter's Creative Design, or QCT Automation Software