Note: If ordering the Continuum II frame for use with a machine other than a Q'nique machine, please call in to Grace Company so we can make sure you receive the correct parts for your machine.
1-800-264-0644.
With steel and aluminum alloy components, the frame is one of the sturdiest and longest-lasting frames ever designed. This modular frame has many available configurations and accessories. This is a no-baste frame designed to make your quilting projects easier, more convenient, and more beautiful. The frame is available in standard 8' or 10'sizes
The Continuum II Frame can be configured in multiple set-ups and optional accessories, so it will be the perfect fit for you no matter what your quilting requires. Think you might upgrade your machine to a longarm in the future? The Continuum II frame can work with your short or midarm machine now, and then be adjusted for a longarm when you need it. Add the optional accessories now or later to make your quilting process more convenient.
The new Continuum II Quilting Frame has been designed by the Grace Company to perfectly accommodate the Q'nique 21 machine, as well as a number of other machines on the market today.
Bungee clamps and Cloth Leaders included.
---
Product Reviews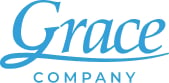 Lots of Payment Options
We accept Visa, MasterCard, American Express and Discover.
30-Days Returns Policy
Return items purchased within 30 days. Customer pays shipping costs.
Not applicable to Gold Card, Quilter's Creative Design, or QCT Automation Software