Our new MR Needles are speicalized for multi-directional quilting projects.With its special blade and scarf geometry, the Grace Frame MR needle offers outstanding bending resistance (deflection resistance), lending it extreme stability over its entire working area. Added to this is an unusually deep and
extended scarf. This permits extremely tight adjustment of the looper to the needle. The deep thread groove, extending also into the eye area, guarantees optimum protection of the thread.
Top Benefits of the MR Needle:
Less needle deflection
Less needle breakage
Fewer skipped stitches
Less thread breakage
---
Product Reviews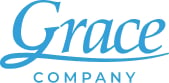 Lots of Payment Options
We accept Visa, MasterCard, American Express and Discover.
30-Days Returns Policy
Return items purchased within 30 days. Customer pays shipping costs.
Not applicable to Gold Card, Quilter's Creative Design, or QCT Automation Software