The TrueCut Non-Slip Pads stop your cutting mat from sliding around on your table. They are also designed to be cutting mat safe! Unlike other methods, the Non-Slip Pads keep the mat from moving without scratching or damaging it or your table. The Non-Slip Pads can be used with any brand cutting mat! They're also available in the three most common sizes of cutting mats.
---
24x36 Inch Non-Slip Pads
Our Non-Slip pads enhance both accuracy and safety. Place one underneath any rotary cutting mat to completely reduce slipping and hold it in place. Comes in three sizes to match our cutting mats. Place under any mat to hold it in place.
Holds cutting mats in place, eliminating slipping while cutting for safer more accurate cuts
Easy to trim to fit common cutting mats sizes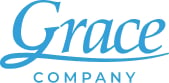 Lots of Payment Options
We accept Visa, MasterCard, American Express and Discover.
30-Days Returns Policy
Return items purchased within 30 days. Customer pays shipping costs.
Not applicable to Gold Card, Quilter's Creative Design, or QCT Automation Software