This double-sided template gives you the choice of four patterns to place on your quilt: stars, flowers, leaves and swirls.
You must have the stylus from the original Plastic Pattern Perfect Sets to use these pattern templates.
---
Product Reviews
STYLUS AND BRACKET NOT INCLUDED
It is recommended that your sewing machine have rear handles to let you quilt from the back when using Plastic Pattern Perfect.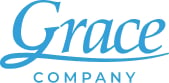 Lots of Payment Options
We accept Visa, MasterCard, American Express and Discover.
30-Days Returns Policy
Return items purchased within 30 days. Customer pays shipping costs.
Not applicable to Gold Card, Quilter's Creative Design, or QCT Automation Software