For perfect patterns every time, use the Plastic Pattern Perfect! The stylus attaches right to your carriage and then guides you machine through the pattern templates as you push the carriage. Each basic set template is double-sided and has eight patterns. The Basic Plastic Pattern Perfect Set comes with the stylus and all hardware needed to use the Basic Set or Additional templates.
---
It is recommended that your sewing machine have rear handles to let you quilt from the back when using Plastic Pattern Perfect.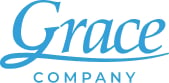 Lots of Payment Options
We accept Visa, MasterCard, American Express and Discover.
30-Days Returns Policy
Return items purchased within 30 days. Customer pays shipping costs.
Not applicable to Gold Card, Quilter's Creative Design, or QCT Automation Software