Thanks for your interest in the 21 Pro machine. We no longer are offering this option. For details on the newer version of this machine please see the 21X Elite.
The Q'nique 21 Pro
The Grace Company is taking quilters to new heights with our new Q'nique 21 Pro quilting system. You will be in awe after you experience its buttery smooth motion. The 21 Pro quilting machine steps above the consumer level midarm/longarm, and can compete with more professional quilting systems.
The machine is designed to reduce vibration, for the smoothest quilting experience. Our track and carriage system offers the best stitch quality and design. The 21 Pro glides across the frame easily while giving the user unmatched comfort and stitch control.
Q'nique 21 Pro Features:
21 inch throat space
Built-in stitch regulation
Full-color user friendly touch screen
Enhanced motor capable of 2,600 SPM
Adjustable handles/Micro handles
Positionable hopping foot
LED needle lights
Built-in automatic bobbin winder
Only Compatible with the Continuum Quilting Frame
The new Continuum Quilting Frame has been designed by the Grace Company to perfectly accommodate the Q'nique quilting machines. With steel and cast-alloy components, the frame is one of the sturdiest and longest-lasting frames ever designed. This modular frame has many available configurations and accessories. This is a no-baste frame designed to make your quilting projects easier, more convenient, and more beautiful.
Continuum Frame Features:
SureTrack dual-wheel system
Channel locks for easy straight lines
Adjustable working depth to any size machine up to 21 inches
Leveling feet
Height adjustable legs
---
This model has been an amazing addition to the Grace Family. While we still support it's parts and warrentees, it has stepped aside for it's successor

The 21X Elite
Learn more here
21 Pro compatable accessories will remain available for purchase.
We continue to honor and fully support services and warranties for the 21 Pro.
The 21 Pro may still be purchased from a Q'nique dealer. Find a dealer near you.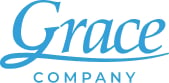 Lots of Payment Options
We accept Visa, MasterCard, American Express and Discover.
30-Days Returns Policy
Return items purchased within 30 days. Customer pays shipping costs.
Not applicable to Gold Card, Quilter's Creative Design, or QCT Automation Software