The Quilter's Compass Loops and Lines gives you the ability to learn and train your free motion technique while quilting on a frame. We will guide you through learning the Loops and Lines techniques. Through this educational course you will learn How to make loops and lines, How to size them in your space, and How to chain techniques together to fill a space.

How do we do this?

When you buy the Quilter's Compass you get access to:
An exclusive training video
Guided educational workbook
Instructional fabric panel
Your Quilter's Compass journey starts by watching the training video and then practicing in your workbook. Hand in hand you can listen to our educational quilter and feel confident as you follow along in your workbook. Once you have done both of those you are ready to put your practice fabric on your frame and reinforce all of your learning with application! We know it feels hard to practice something new so we have designed our panel to guide you with lines to make sure you can see the techniques in action. Before you reach the bottom of the panel though there are no lines and you are quilting these techniques like a pro on your own.

What makes the Quilter's Compass so fun?
This interactive education takes all the stress out of practicing a technique by letting you learn on a project that you have not spent hours on piecing together. That doesn't mean you will have to hide this training panel when you are done. The panel has practice sections designed to guarantee that you love the look of the panel when it is done. Get ready to enjoy finishing another project!
---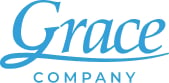 Lots of Payment Options
We accept Visa, MasterCard, American Express and Discover.
30-Days Returns Policy
Return items purchased within 30 days. Customer pays shipping costs.
Not applicable to Gold Card, Quilter's Creative Design, or QCT Automation Software