No more spending money on expensive pantograph books and patterns! Use Quilter's Creative Design to create and print custom-sized pantographs, blocks and entire quilt layouts from your home computer. The new user-friendly software makes quilt design easier than ever!
FEATURES:
Design Pro
$399.95
Create patterns, pantographs, and borders
YES
Design entire quilt layouts
YES
Print your designs on your home printer
YES
Included library of over 200 patterns
YES
Trace patterns from photographs
YES
Panto Stacker: Quick and easy pantograph layout with powerful row placement options
YES
Font Stitcher: Use your computer's fonts in your pattern designs
YES
Virtual Longarm: (Patent Pending) Print larger patterns that are split and prepared to be sewn by machines with various sized throats
YES
Import and export patterns of different file types
YES
See Minimum System Requirements under the "Additional Information" Tab
---
Minimum System Requirements
| | |
| --- | --- |
| Windows Operating System | 7, 8, 10 or higher |
| Processor | 1.2 GHz |
| RAM | 1 GB |
| Available storage drive space | 2 GB |
| Screen resolution | 1024 x 768 or higher |
This product is no longer available. We continue to honor and fully support services and warranties for Quilter's Creative Design.
This is a pattern design software and will not connect to your machine for automation. For automated quilting, learn more about Quilter's Creative Touch 5 here.
See below for a comparison of features.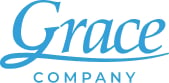 Lots of Payment Options
We accept Visa, MasterCard, American Express and Discover.
30-Days Returns Policy
Return items purchased within 30 days. Customer pays shipping costs.
Not applicable to Gold Card, Quilter's Creative Design, or QCT Automation Software