Order replacement tubing for your Fabri-Fast rails. When ordering, please specify which frame you have. Each tube ordered will come in the longest size available for your frame. You can cut the tubing as needed if your frame is set up in a smaller size.
---
Order as many replacement tubes as you need. Please specify which frame you have when ordering.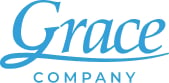 Lots of Payment Options
We accept Visa, MasterCard, American Express and Discover.
30-Days Returns Policy
Return items purchased within 30 days. Customer pays shipping costs.
Not applicable to Gold Card, Quilter's Creative Design, or QCT Automation Software