The Grace SureStitch is both a stitch regulator and constant stitch speed control. In Stitch Regulation mode, it takes advantage of your machine's full range of speeds. As you speed up and slow down, so will your machine, keeping all of your stitches the same length. When used as a speed control, the SureStitch lets you adjust the speed of your sewing machine with the push of a simple button.
The SureStitch comes with constant contact sensor design for superior stitch accuracy and is cross compatible with multiple machines and quilting frames. The digital speed display, tie-off button, on/off switch, and stitch speed button +/- give you precise control at your fingertips.
---
Compatibility List
| | |
| --- | --- |
| Babylock | Jane, Quilter's Choice Pro |
| Brother | 1500s, Innovis: 1500D, 2500D, 4500D, VQ2400, VQ300, VM6200D, XV8500d, NV6000D, NV6750D, VM5100 *Note: 6000 series machines are not multifunction compatible |
| Elna | 7100, 7200, 7300 |
| Janome | 1600 (All Versions), Memory Craft: 6500/6600/6700, Horizon: 7700, 8200, 8900; 9400, HD9, Continental M7 Single Prong Cord |
| Juki | 98Q, 98QE, 2000Qi, 2010Q - TL18(Newer Version), 2200QVP Mini |
| Pfaff | Grand Quilter (9"), Creative Sensation, Creative Sensation Pro & Pro2, Creative Vision; Creative Performance, 5.0, 5.2; Creative: 2.0, 3.0, 4.0, 4.5; Expression: 2.0, 3.0, 3.2, 3.5, 4.0, 4.2 |
| Viking | Mega Quilter (9"), Designer: Epic, Diamond, Diamond Deluxe, Diamond Royale, Ruby, Ruby Deluxe, Ruby Royale, Topaz 20/30/50; Sapphire: 830, 835, 850, 870, 875, 930, 960, 965; Tribute 140C, Eden Rose 250C, Brilliance 75Q |
Please note that this product is only compatible with our frames and carriages.
Stitch Regulation for beautifully consistent stitches.
The Grace SureStitch Stitch regulator is the easiest way to control your stitching when using a quilting machine on a frame. It matches the sewing machines speed to your movements to keep your stitches at a consistent length.
Product Features
Dual function stitch regulator and speed control
Easy controls at your finger tips: on/off, pulse, stitch length
Dual color LED display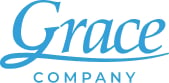 Lots of Payment Options
We accept Visa, MasterCard, American Express and Discover.
30-Days Returns Policy
Return items purchased within 30 days. Customer pays shipping costs.
Not applicable to Gold Card, Quilter's Creative Design, or QCT Automation Software