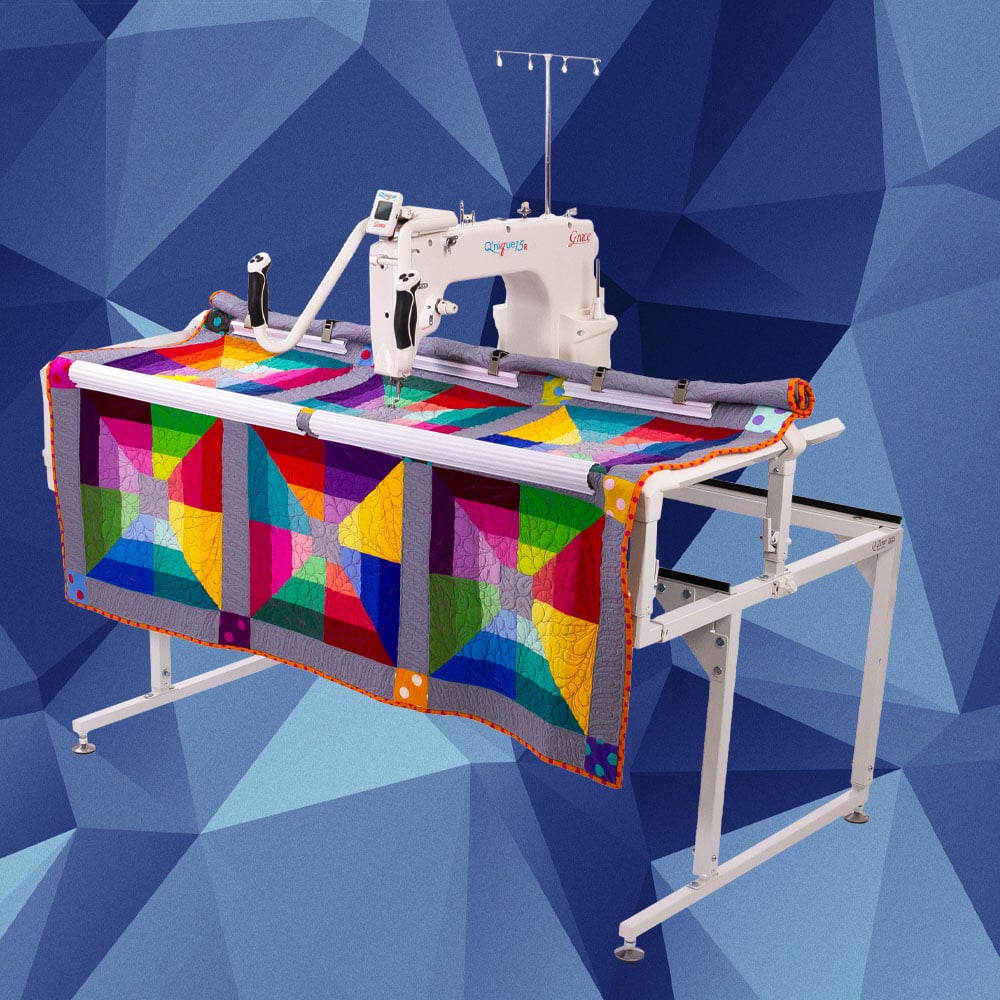 No longer available for new purchase
Want a similiar machine? Check Out The Wonderful Q'nique 15 Pro!
15R compatable accessories will remain available for purchase.
We continue to honor and fully support services and warranties for the 15R.
The 15R may still be purchased from a Q'nique dealer. Find a dealer near you.
Superior stitching quality
Enhanced stitch quality with the Q'nique 15 R
The 15 R features stitch regulation, and is capable of stitching at 1,800 stitches-per-minute.
Thread tension is easily adjustable.
Stitch regulation keeps your beautiful stitches consistently the same length. As you speed up or slow down in your movements, the machine will speed up and slow down its stitching speed, so you won't have to worry about some stitches being longer or shorter than others.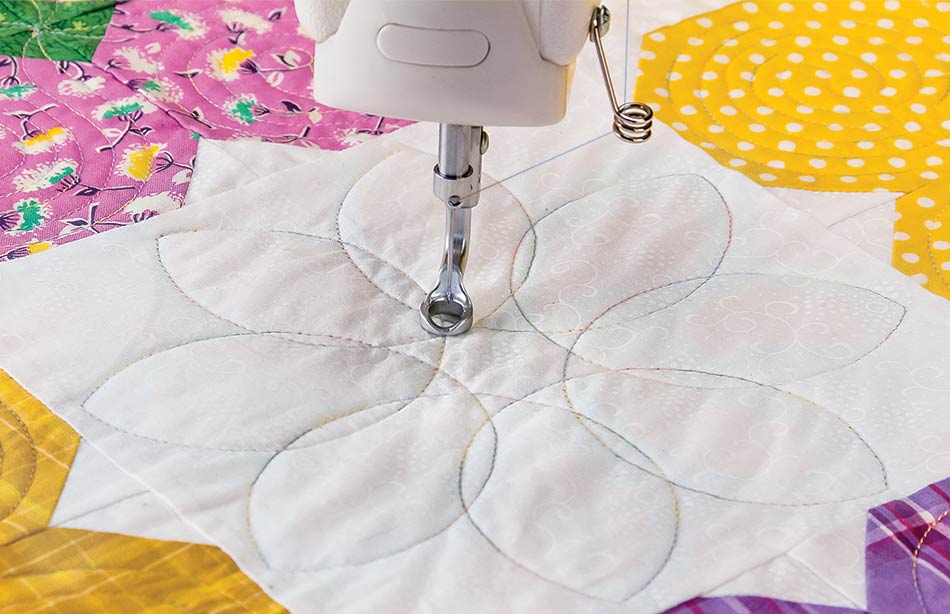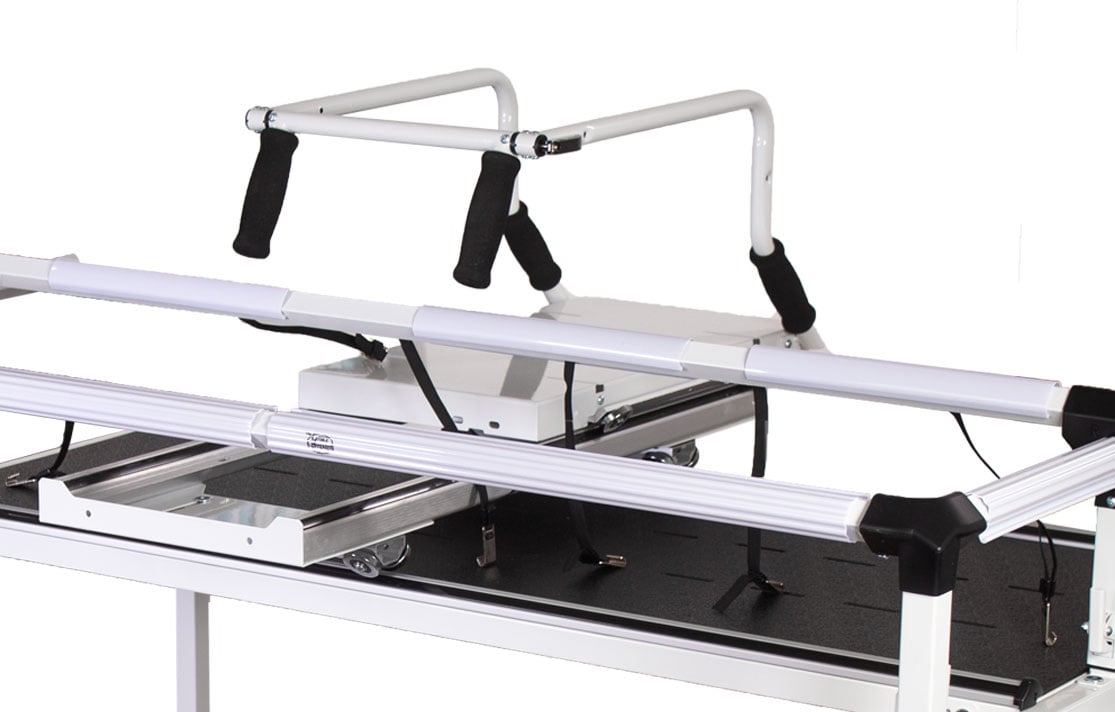 Combine and Save
Complete your quilting system and save hundreds when you purchase a qualifying frame with your Q'nique 15R Quilting Machine. Qualifying frames includes the Q'one Hoop-Frame, Q-Zone Hoop-Frame Pro, Q-Zone Queen, and our revolutionary new Cutie Tabletop Fabric Frame.
Other Features
Expand Your Reach!
Larger throat space for larger quilt blocks and patterns.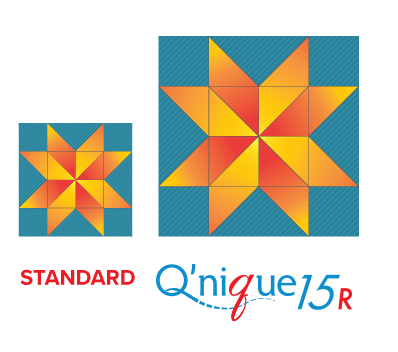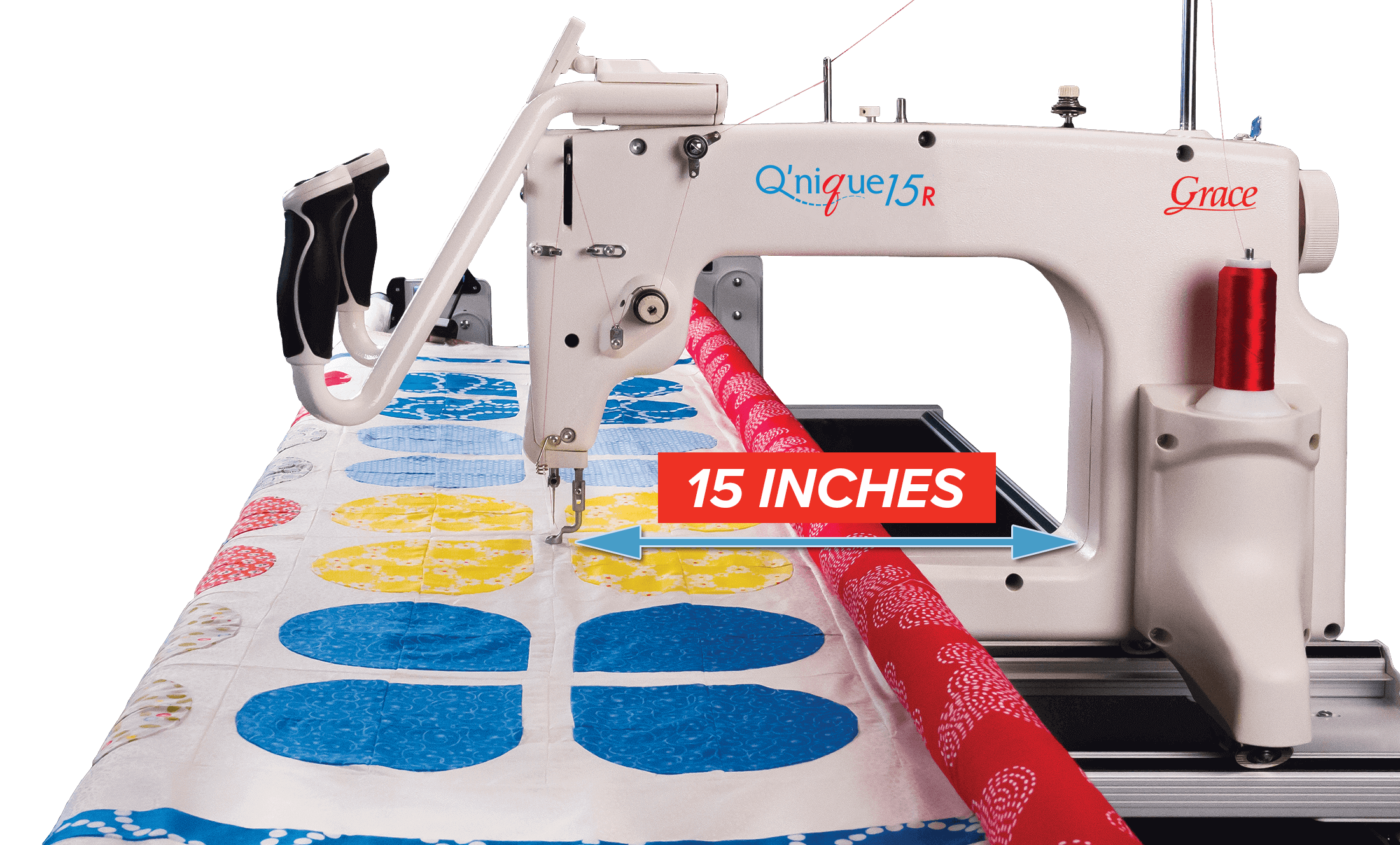 Quilting with an extended throat length
When quilters want to their quilts to make a big impact they can turn to quilt patterns with big blocks!
Quilting on a smaller domestic machine can be difficult when having to deal with larger patterns and the fabric layers bunching up in the throat of the machine.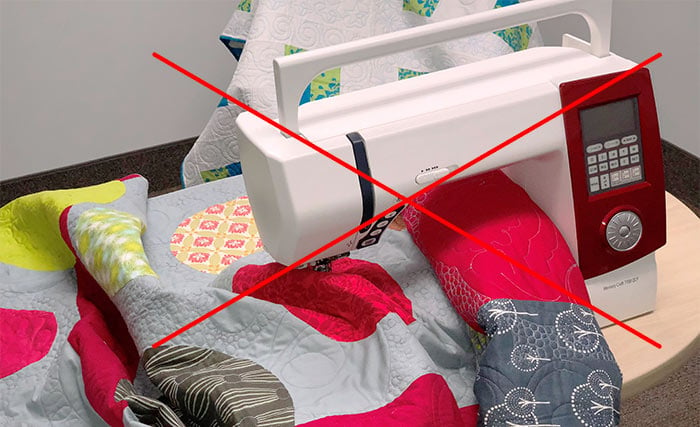 The extended length and height of the work area on the Q'nique gives you the freedom to quilt larger patterns or blocks. The Q'nique features a 15 inch throat space from the needle to the back of the work area.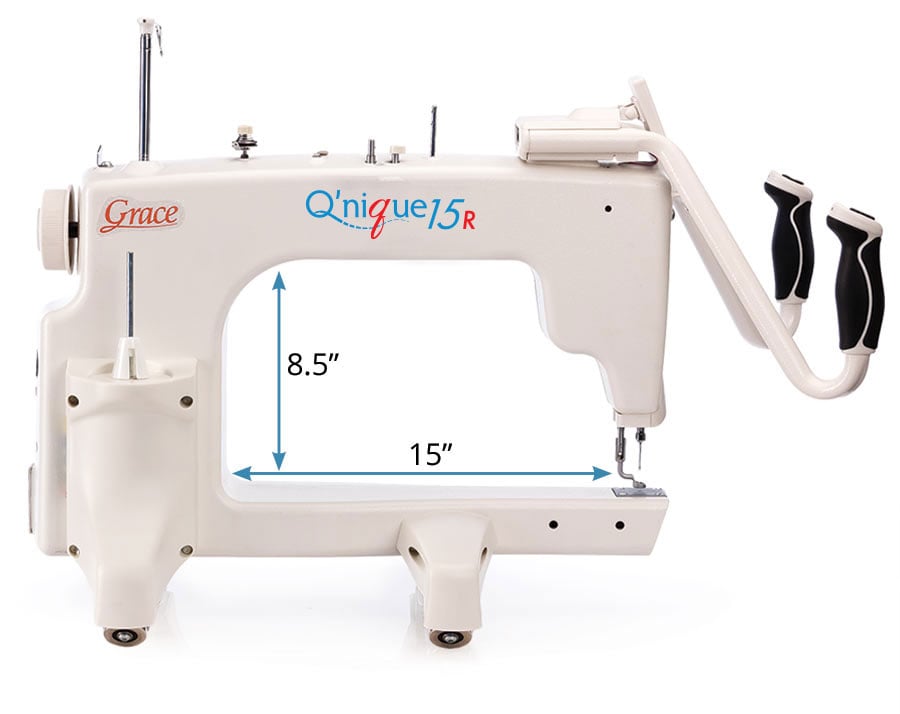 LED Sewing Lights
Bring your projects to light
The Q'nique features high powered, daylight color–balanced LED work lights to illuminate your projects while quilting. You can even control the light brightness.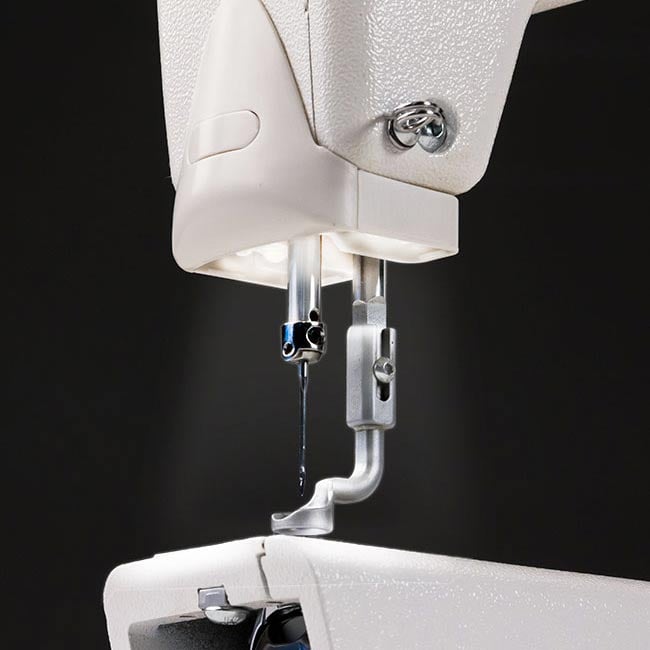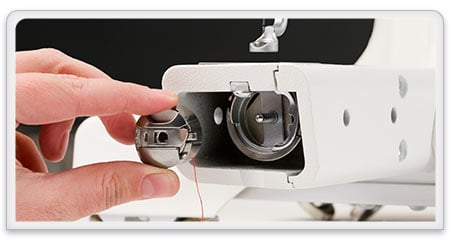 Easy–Access Bobbin
Bobbin changing does not get any easier than this
The bobbin of the Q'nique quilting machine has been designed for easy and quick access. Changing or checking on your bobbin is now more user–friendly than ever.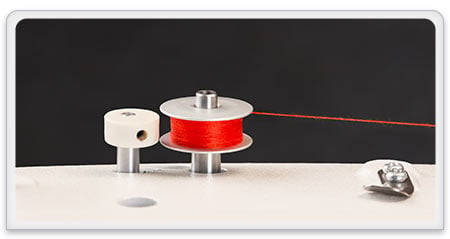 Built–in Bobbin Winder
Quick and easy bobbin refills
The included bobbin winder on the Q'nique Quilter runs its own separate, built–in motor, so you can refill bobbins without having to run the sewing machine.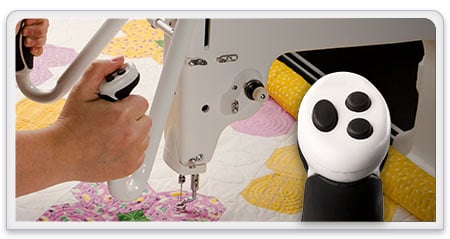 Quick–Access Controls
All the sewing power, right at your fingertips
We designed the control of the quilting machine to be as quilter–friendly as possible. All major functions and settings can be controlled right from the handles and seen on the display.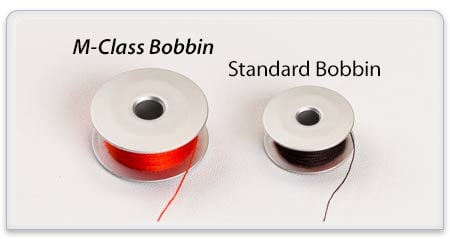 Large M–Class Bobbin
So you can keep on quilting, and quilting, and quilting...
The Q'nique Quilter comes standard with a large class M Bobbin. This lets you quilter for longer periods of time before needing to change or refill your bobbin
Compare The Q'nique 15 Series Machines
Machine Quilting Comparison Table
Q'nique 15 Pro
Q'nique 15R
Q'nique 15M
Stitch Regulation
None
Stitch Modes
Manual
Cruise
Precise
Baste

Manual
Cruise
Precise
Baste

Manual (Constant Speed)
Screen
Full-Color Touch-Screen
Full-Color OLED
LCD Number Read-Out
Stitch Speed
2,000 Stitches-Per-Minute
1,800 Stitches-Per-Minute
1,800 Stitches-Per-Minute
Handles and Quick Access Buttons
15 Inch Throat
LED Work Lights
Built-In Bobbin Winder
Large M-Class Bobbin
MSRP
$4999.95
(Machine Only)
$4499.95
(Machine Only)
$3499.95
(Machine Only)
Buy Now
Buy Now
Buy Now
Compare The Grace Company Frames