StraightCut Cutter
Giving You Straight Cuts Every Time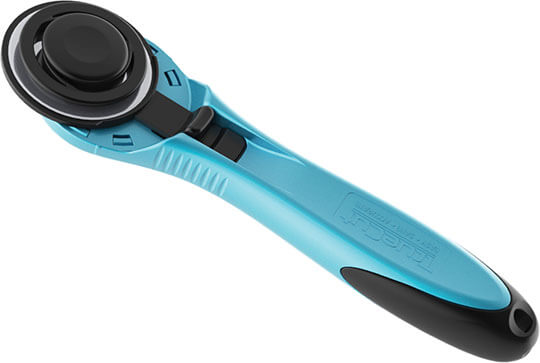 $23.95 - $37.95
This straight-handled rotary cutter is perfect for most projects. This ruler features a unique cutter guide that works with your TrueCut Ruler to prevents slipping or veering off as you cut. It is compatible with rotary blades of most brands.
Quick-Change Blade With Magnets
We've made changing your blade easier and safer than ever, so you can get back to quilting faster!
Quickly release the old blade from the cutter with the push of a button. Then, the new blade magnetically snaps to the cutter for a completely safe, contact-free blade change!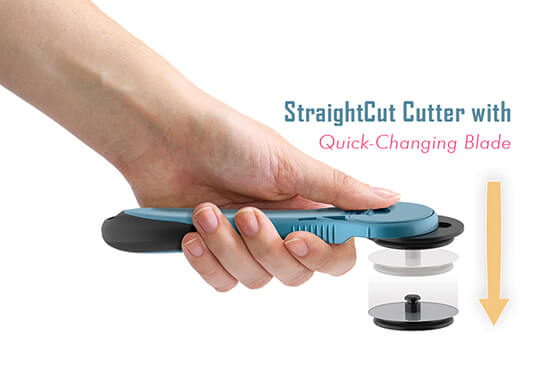 Part of the TrueCut Track & Guide System
Our innovative Cutter Guide and Ruler Track system makes all of your cuts straight and precise every time.
The cutter guide interlocks with the track on TrueCut rulers (sold separately) to prevent the cutter from slipping away from the ruler's edge.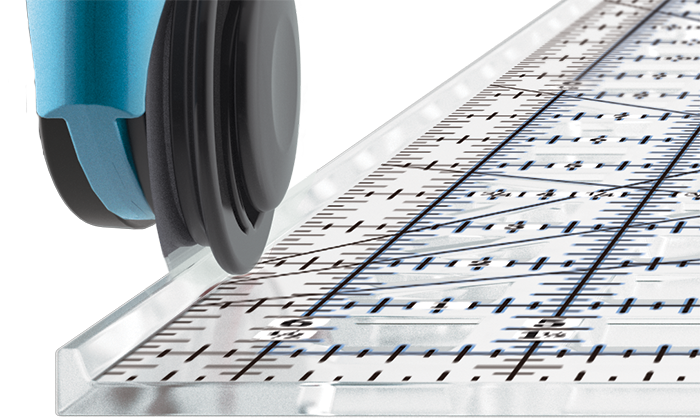 An Easier Cutting Experience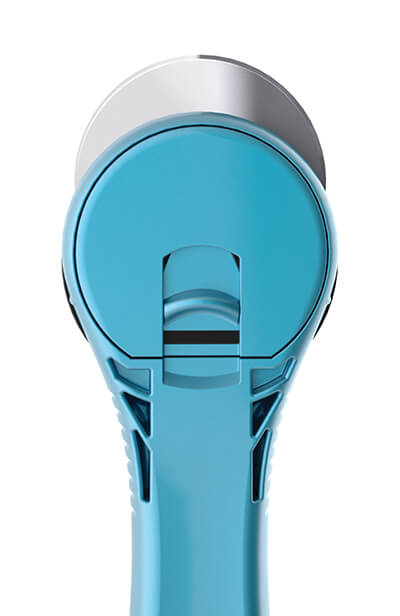 TrueCut rotary cutters feature more blade exposure, which makes it easy to cut through thicker fabrics or more layers of fabric at once.
Available In Three Different Sizes
So you can get the cutter that's right for you!

28MM
For detailed freestyle cutting or organic curves and shapes

45MM
Standard-size cutter that's great for any project

60MM
For cutting multiple layers of fabric at once