The Little Rebel is an all in one quilting and sewing machine like no other. This machine allows you to do all of your piecing with the sewing feet and feed dogs. When you are ready to finish your project, you can change over to quilting in less than a minute. All you have to do is slide the quilting plate on and change the sewing foot to the quilting foot. Even better is you can free motion your way either on a frame or sit down with the included quitling extension base. Tackle any project with confidence!
Enjoy features such as:
13" of throat length
8.5" of throat height
Built in stitch regulation
Easily swap from sewing to quilting modes
Throat, needle, and bobbin lighting
Powerful motor with stitch speeds up to 1600 stitches per minute
Ability to handle almost any type of facbric
M-Class bobbin
And more!
To make this all possible we give you everyhting you need to get started:
Little Rebel machine
Foot Pedal
Stitch Control Box (For mounting on handles)
Sewing foot
Quilting foot
Quilting Plate
Size 14 and 16 MR needles (10 each0
Needle threading tool
Machine oil
And more!
---
Included
| | Item | Quantity |
| --- | --- | --- |
| | Luminess 10 foot | 1 |
| | Q'nique Laser Stylus | 1 |
---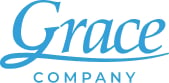 Lots of Payment Options
We accept Visa, MasterCard, American Express and Discover.
30-Days Returns Policy
Return items purchased within 30 days. Customer pays shipping costs.
Not applicable to Gold Card, Quilter's Creative Design, or QCT Automation Software