With the My Comfort Cutter, you can customize your cutter's handle with your own designs, photos or fabric! This ergonomic rotary cutter has a unique handle design that aligns your wrist naturally, placing all cutting power directly over the blade and eliminating stress in the wrist and arm.
Like all of our cutters, the My Comfort Cutter works with our TrueCut ruler track to give you straight cuts every time! As you move the cutter down the ruler, the cutter's guide interlocks with the ruler track to keep the cutter from slipping off of the ruler's edge. This guide is also removable so the cutter can be used normally with any ruler without the benefit of the track and guide system.
---
Product Reviews
Can be used Left or right-handed
Easy to use safety guard
Removable cutter guide for normal use with any ruler
Comfort Curve Grip
Works with the TrueCut ruler guide
Available in 28mm, 45mm, or 60mm
45mm Comfort Cutter comes equipped with new quick change blade, effortlessly change your blade with the push of a button.
Feature
Comfort Curve Grip
Cutter Guide works with ruler track
Customizable handle inserts
Available in 28mm, 45mm, and 60mm
Works with rotary blades of many brands
Left or right-handed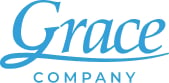 Lots of Payment Options
We accept Visa, MasterCard, American Express and Discover.
30-Days Returns Policy
Return items purchased within 30 days. Customer pays shipping costs.
Not applicable to Gold Card, Quilter's Creative Design, or QCT Automation Software