Open Toe Foot
Allows full visibility of the needle
Great for appliqué, thread painting, & artistic quilting
Ruler Foot
Thicker toe for use with rulers & templates (sold separately)
Heightened bend in foot clears most quilting rulers
Micro-Stippling foot
Used for micro-stippling
Allows for very fine, detailed stitching
Easier background quilting
The set for the Q'nique 21 also comes with an additional standard hopping foot. This foot is similar to the original hopping that came with the machine, but it works with the new lock collar in this set used by the other new feet.
---
Special Ruler Feet For the Q'nique Quilting Machines. Available for the Q'nique 15, Q'nique 19 & Q'nique 21 machines
Included
Open Toe Foot
Ruler Foot
Micro-Stippling Foot
The set for the Q'nique 21 includes an extra standard hopping foot.
Also compatible with the Block Rockit machines.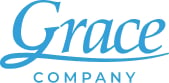 Lots of Payment Options
We accept Visa, MasterCard, American Express and Discover.
30-Days Returns Policy
Return items purchased within 30 days. Customer pays shipping costs.
Not applicable to Gold Card, Quilter's Creative Design, or QCT Automation Software