The Art of Quilting Automation With Amanda
May 01, 2023

The Grace Company
The Grace Company
The Art of Quilting Automation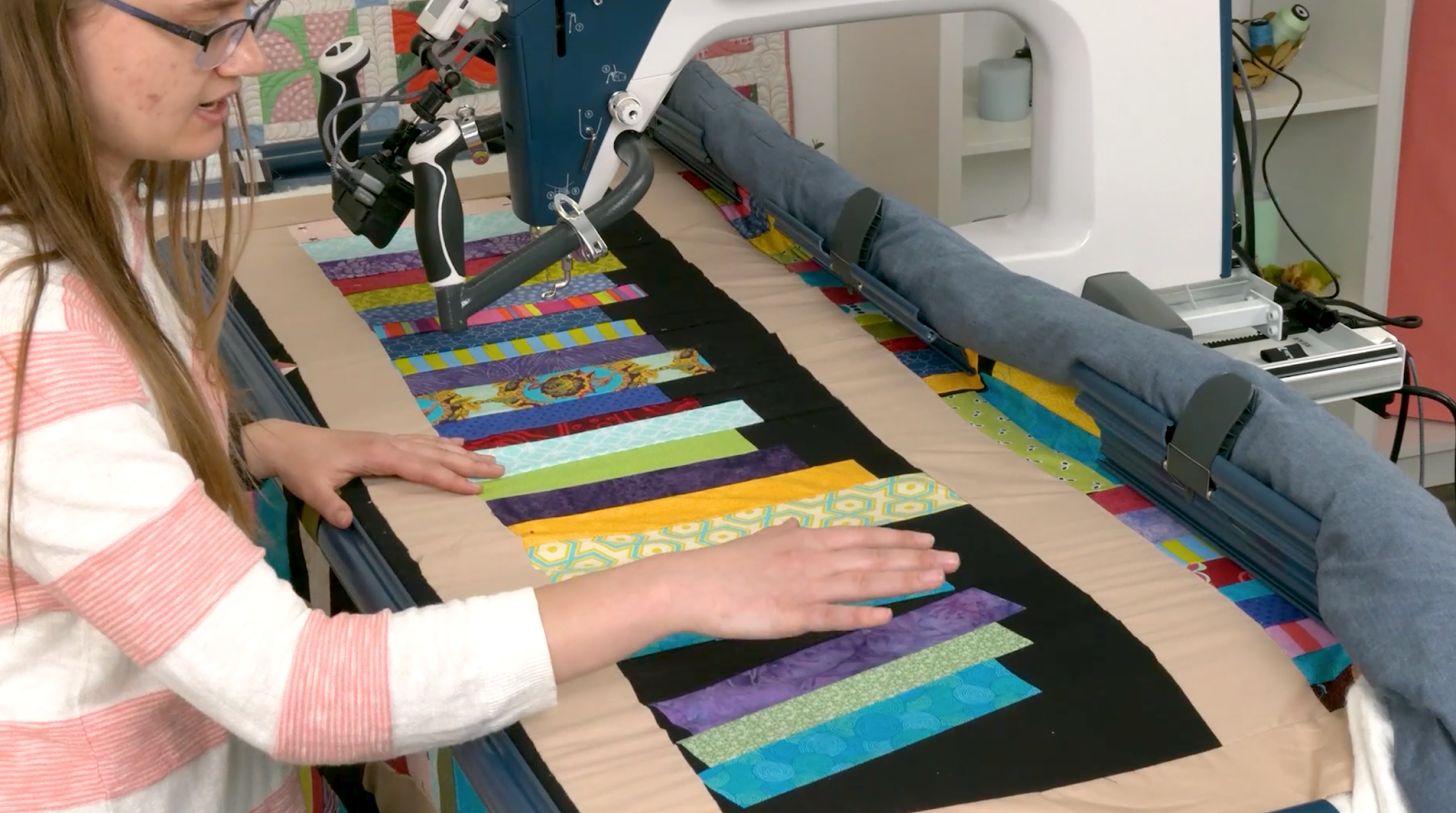 Get ready to be inspired by the world of quilting automation! In this blog interview, we had the pleasure of chatting with Amanda from the Grace Company Education team, who is an expert in automated quilting. We explored the fantastic benefits of automation for quilters, including the ability to quilt complex designs accurately and the potential to make unique quilts with automation. Amanda also shared some of her favorite quilting projects completed with automation and gave us some tips on integrating automation into our quilting practice. The quilting world is evolving, and we're excited to be a part of it. So come along and let's discover the possibilities of quilting automation together!
Thank you for joining us today, Amanda. I'll hop right into our questions and ask – How does automated quilting differ from traditional quilting methods, and what are some of the benefits of automation for quilters?
With quilting automation systems like QuiltMotion, you use quilting software such as Quilter's Creative Touch to input what designs you want to quilt and where your machine should quilt it. Then the system will control the machine and do the quilting for you!
Automation allows you to quilt designs accurately, and you are able to use more complex designs than you would be able to do with Free Motion. It takes more time per quilt than Free Motion, but it can be a great way to start quilting for others so that you know the designs will stitch accurately.
Will you tell us the story behind your favorite quilting project you've completed with quilting automation?
The first quilt I ever made was probably one of the most fun projects I have ever completed. It was the snowflake quilt I made for the Fall Festival in 2021. I made snowflake designs in PatternCAD and stitched them into different 9-patch squares. I also made some Free Motion in the borders. It was a fun, simple project, but it is a great one to see how you can make unique quilts with automation.
What are some of the most common misconceptions about quilting automation, and how would you address them?
It's not cheating, just different. Automation is a tool that helps you quilt, just like a sewing machine helps you stitch fabric together. You are still able to use it to be creative, and many people enjoy the process.
It also still takes practice and skill to quilt the way you want to. Automation can only do so much, and you will need to understand how to prepare your machine, how to load your frame properly, how to use the software, and how the fabric reacts to being stitched together.
Learn more about our quilting automation and download FREE DEMO
Can you share the story behind your most daunting automated quilt project and how you overcame the challenges in the quilting process?
For the most part, I have tried to keep my plans simple with automation, but there are definitely plenty of times when things haven't gone as planned. For example, here is a photo of a project I made using some fabric given to me by youth group leaders when I was a teenager.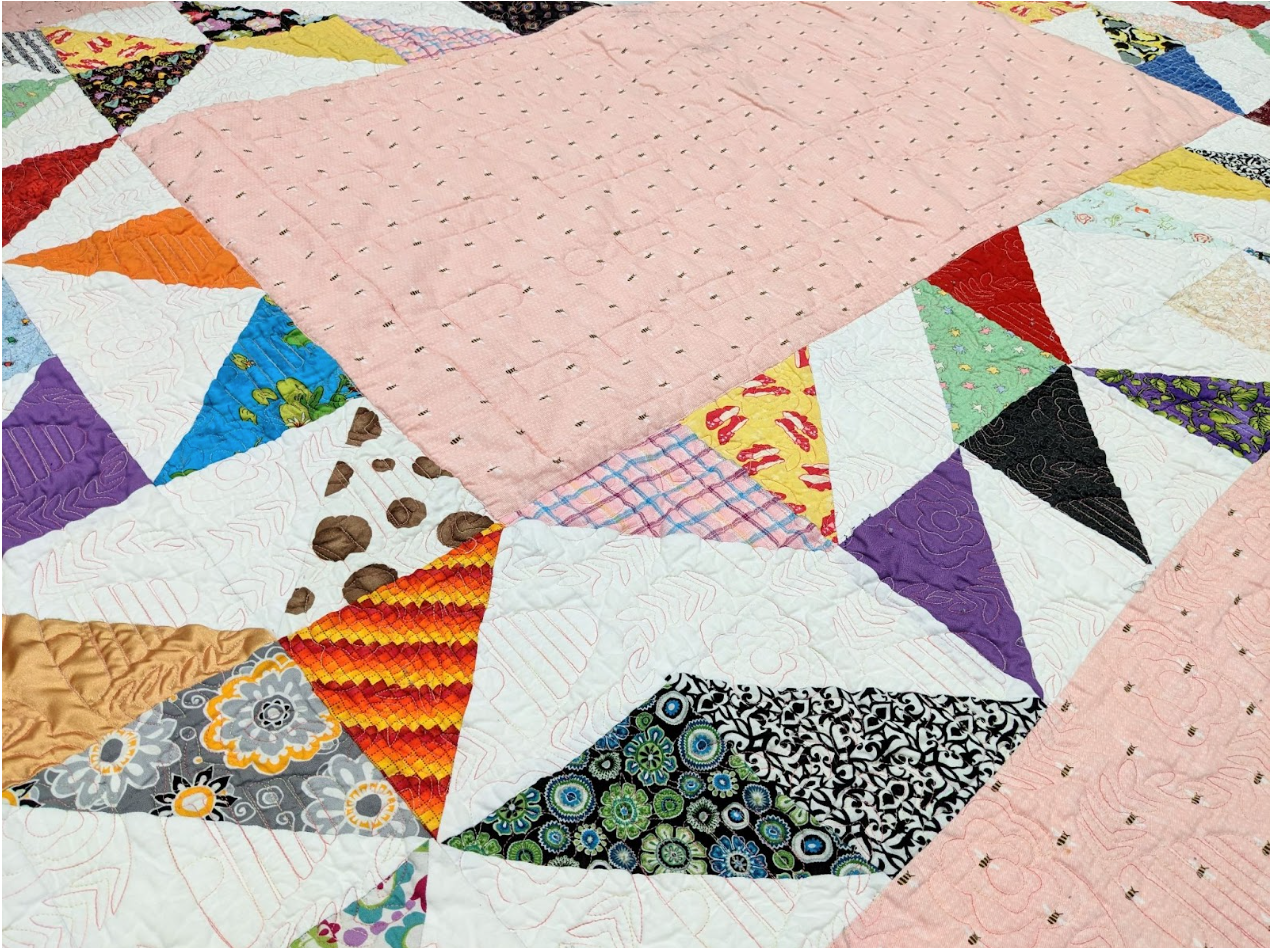 For this project, I created designs in PatternCAD, used Pattern eClipse to cut out the center of a pantograph, and Virtual Longarm to place a design in the center. It took me quite a few tries to keep the design in the center, but working with Karla, I figured out how to place pantographs with 4-point placement so that the design stayed centered.
It is always frustrating to have to unpick and restart, but in the end, it is worth it to make the quilt look how you want it to.
What advice would you give to quilters new to automation, and how can they integrate it into their quilting practice?
Watch our videos! Our Quilter's Creative Touch playlist on YouTube is a great place to start. We are also always adding more videos, and we love showing off how to use the automation.
Join our community on Facebook. The "Quilter's Creative Touch" and the "QCT FB Live Training" page have some great people showing how to get started and are there to answer any questions that you have.
Practice in simulation mode. Press all the buttons and see if you can figure out what they do. I promise you won't break it! As you try all of the different options and buttons, you can discover so many options that you never knew existed. The more familiar you are with the program, the more comfortable you will feel trying something new and getting more
If you would like to see the quilting automation in action, please enjoy Amanda's personalized bookshelf quilt automation workshop from our Spring Fling Quilting Festival.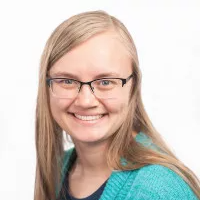 As we come to the end of our interview with the quilting automation expert, it's clear that automation is revolutionizing the quilting industry and opening up new possibilities for quilters everywhere. I'd like to thank Amanda for sharing her time and expertise with us today. We've gained valuable insights into the benefits of using automated quilting machines and how quilters can integrate them into their practice. It's truly inspiring to see how technology is transforming traditional crafts like quilting and making it more accessible to people of all skill levels. We hope that this interview has been as informative and exciting for you as it has been for us, and we encourage you to continue exploring the world of quilting automation and all the creative possibilities it offers.

Learn more about our quilting automation and download FREE DEMO
For over 25 years the Grace Company has been the leading manufacturer of high quality quilting frames and quilting accessories. What truly sets The Grace Company apart from other competitors is its level of quality, value, and experience toward all their endeavours. From products to external and internal customer experience, the Grace Company responds to market and customer needs and continues to lead the quilting industry. Grace Company frames and hoops are designed to be easy to build and compatible with most major quilting machines. They'll have the quilting product you need.
Related Posts: